Each scanner has a distinct set of capabilities, so deciding on the best laser scanner for your team comes down to the projects that your team works on on a daily basis. The BLK360 is ideal for small-scale documentation applications where images are just as important as accurate 3D data, such as for product documentation. This product is suitable for both outdoor and indoor applications, and it performs well in congested areas thanks to its maximum portability and simplicity. Because of the scanner's simple interface and one-button operation, users with no prior experience with laser scanning technology will have no trouble learning how to use it. Furthermore, because it is so lightweight (it weighs only 1kg), it is ideal for projects that require a device that is simple to handle.

The RTC360, on the other hand, is an scalable solution for larger projects; for example, imagine mapping something the size of an entire industrial plant. When it comes to projects where productivity and data quality are critical, such as construction planning or public safety, the laser scanner is an excellent choice. It incorporates a Visual Inertial System, which includes five cameras and other sensors, and which allows the scanner to track its position as 3D laser scanning moves from one setup to another while in operation. This streamlines all of the registration and processing operations, resulting in a faster and more optimized end-to-end workflow throughout the entire process.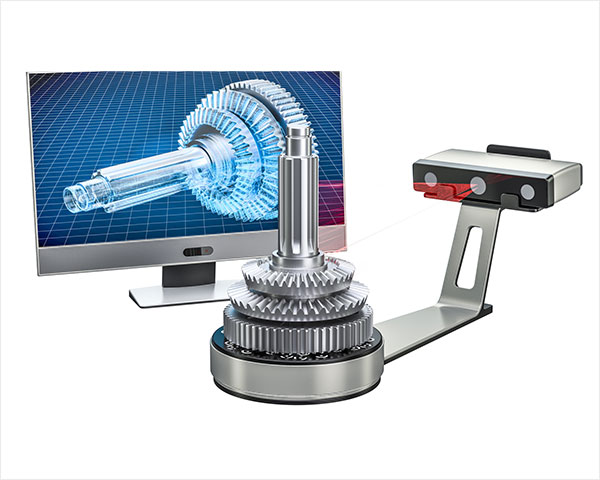 regardless of whether you are working in bright or dark conditions, the RTC360 can collect a full-dome HDR of images in less than one minute and has the fastest scanning speed in the industry, with up to two million points per second. It's the ideal companion for those who work in demanding environments.


When 3D laser scanning technology is used in any project, from industrial buildings to tunnels, roads, and railways, it is possible to increase the efficiency and safety of the work while simultaneously lowering the overall cost of the project, which is beneficial to both parties. See how Leica Geosystems customers are using 3D laser scanning on-site to compare work to design plans, take measurements, generate reports, and share progress with stakeholders, as demonstrated by heavy construction workflow expert Frank Collazo, who appears in this content.

When it comes to large infrastructure projects like roads, bridges, and tunnels, drones are most commonly used because of the enormous potential for time savings and workflow simplification that they provide. This is especially true in the case of drones. Otherwise, the ramifications could be extremely serious and even fatal. As an example, one of our clients is currently engaged in the construction of a roadway in Northern Virginia, which is a specific example of this type of project.

Finally, the ScanStation P-Series is the ideal solution if your team requires results that are highly reliable and accurate and can be fed into a variety of workflows and applications. They are high-end laser scanners that incorporate surveying features such as target measurement, troubleshooting, and inspections into their design. If your team is working in the harshest conditions with extreme temperature ranges, these scanners are an excellent choice. Our customers use them in a variety of applications, including bridges, highways, mines, airports, and dams. In large areas where data quality over a long distance is critical, they will be the instruments of choice due to their superior measurement range. In summary, the ScanStation P-Series scanners are weatherproof, durable, and ideal for teams that require the highest level of data quality possible.